THE ANGLED DESK

Here is a cherry Angled Desk built for office work and storage and installed in an area where a chair used to be. Note the small opening slot underneath the main top for maps and atlas storage.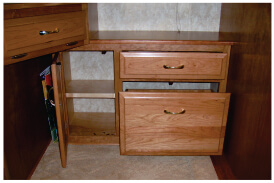 THE ANGLED DESK
The Modified Desk is similar to the Classic Desk with the exception of the center area. We removed one of the freestanding table legs and mounted the table on the drawer glides on top of the center cabinet. This gives you more storage space. Your table will still pull out far enough to use the leaf with it. It has the same features as the Classic Desk and can also be customized to your application.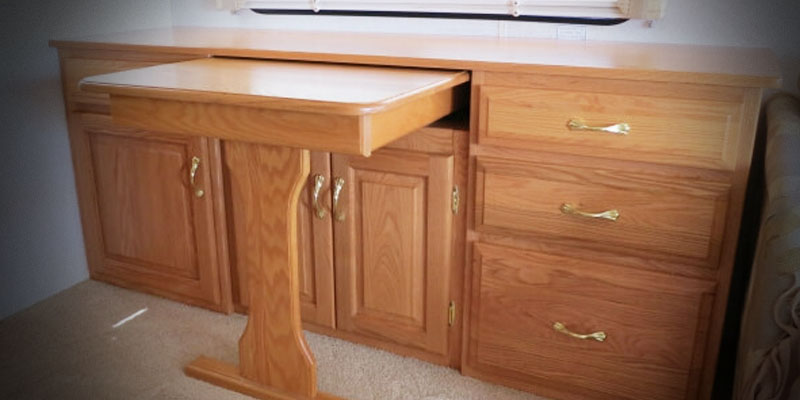 THE ANGLED DESK
This desk was built on an offset slide out. The owner wanted to be able to use a regular office chair with the desk but the offset prevented the chair from sitting level. So an extension platform was built and attached to the side front to allow for the chair to sit by the desk. The slide was then recarpeted to make it all look like one piece and finished out.